Works
This page is in progress and will be updated soon...
Coma Cartel

is an experimental multi-genre pop music band. I am co-writer, pianist, mixer, and producer in the project.

Augur Duende

is an expression of my personal experiments. A playground for me to try new ideas that I hope to develop into larger expressions.
I release my composed works under my given name. I have composed two pieces thus far, with the one above performed by violinist

Charlotte Boazz Nugent

at Hertz Hall in Berkeley, CA. Above is a studio recording of Charlotte's performance. I am currently working on a third piece for mezzo-soprano

Alice Lackner

and string quartet.



Originally released as a limited edition yellow cassette of only 100 hand-numbered copies, this album is now available on Spotify. With 46 minutes of dense textures and spiritual melodies, these five live ambient/drone guitar improvisations will transport you to a higher plane. Great for meandering through the labyrinth of your mind.
Powered by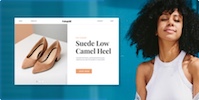 Create your own unique website with customizable templates.